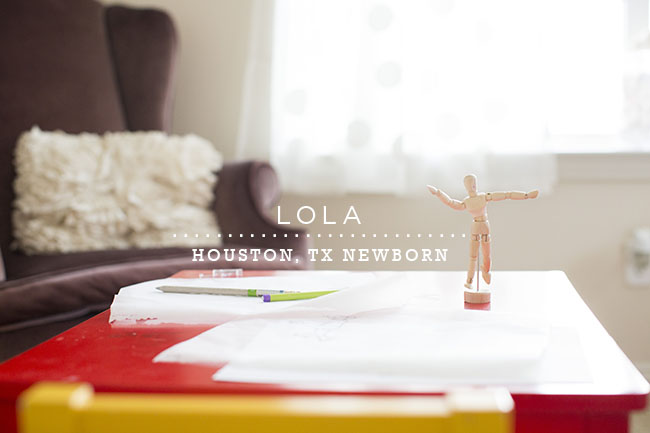 Susie approached me about doing a newborn session when their youngest, Lola, was born just before Sam graduated with his Masters of Architecture from Rice University.  We opted to wait a few months after Lola was born to do the shoot to get past the craziness of having a new baby with graduating.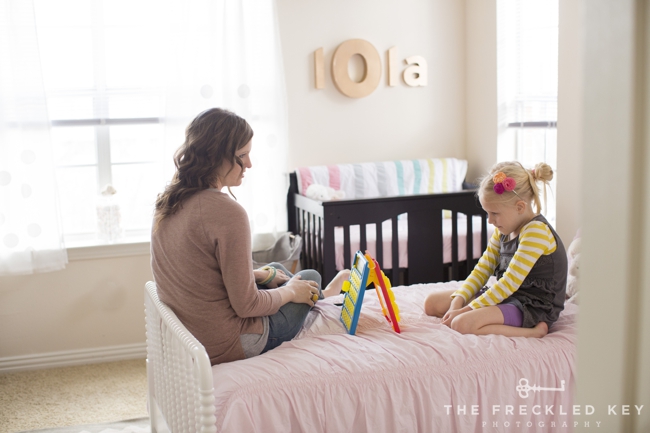 I was thrilled when they agreed to start the photo shoot in their humble, yet perfectly styled apartment. Susie's eye for design and Sam's knack for aesthetic worked well to create a charming, yet mature little girls' room where we spent the first hour of the shoot, playing Guess Who on Lucy's bed,  exchanging cards during a game of Old Maid on the girls' grey and white chevron rug, and sketching figures on tracing paper on Lucy's red drawing table.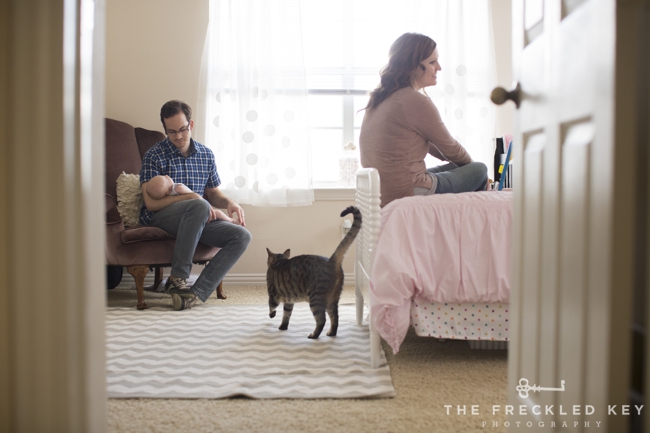 Lola fit right in the mix, cuddled on Susie and Sam's laps as Lucy lit up the room with her bright personality.
As Sam had just graduated from Rice University, we finished off the shoot in the courtyard at Rice University's campus, complete with snuggle time on Lucy and Lola's great-grandmother's quilt.
I asked Lucy what her favorite thing about being a big sister was to which she replied, with the biggest, toothy grin, "I just love to HOLD HER….!"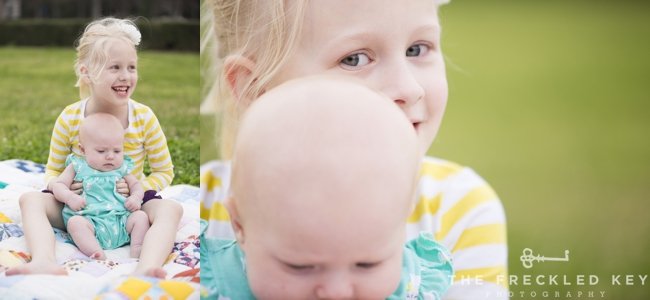 This is real life – and it is beautiful.
Guess Who?,
HK