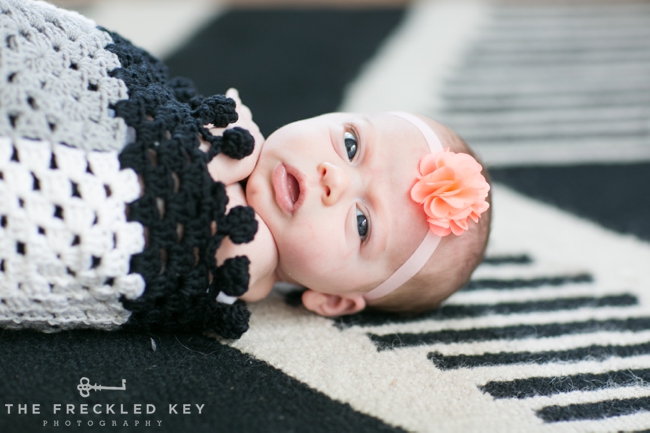 She's here.
After 13 hours of labor (only 20 minutes of which I was pushing – girl's heart rate plummeted during pushing so they had to use forceps to help bring her into this world quickly!), Maxine Gean arrived at 8:36 p.m. on February 17, 2015, weighing 6 lbs. 14 oz. and measuring 19.5 inches long.
As we suspected, she has her momma's butt chin (inherited from my grandfather, Papa) and her momma's button nose. She also has momma's fair skin and long fingers.
She has her daddy's facial expressions (the one-eyebrow raise in particular) and *hopefully* her daddy's wavy hair. The blue eyes she shares with both of us.
We have yet to discover where those tiny little ears came from… Her momma and daddy do NOT have tiny ears!
In our eyes, she is perfect. We look forward to seeing what personality traits surface in the months to come.
Our little love bug,
HK