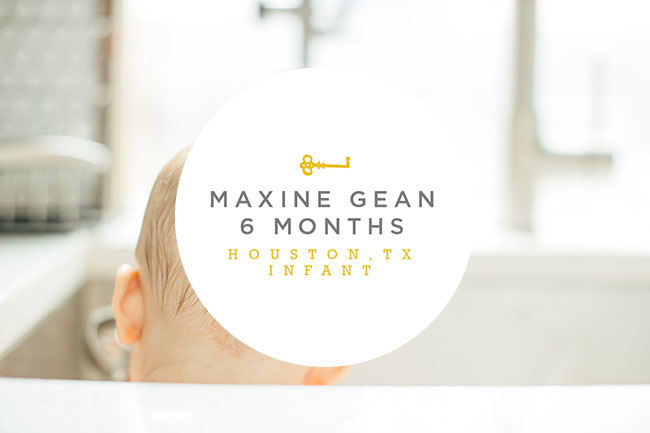 Stop. Just — stop. The days go slow, but the weeks go fast and the months – even faster.
Our little Maxine Gean is half a year old. Six months. I'm fascinated by how much infants change in the first year. It wasn't but 5 months ago that this little girl didn't even know how to smile and now that's her favorite expression (well, other than the eyebrow face – see avocado eating photo below).
This girl loves playing in water. She could splash for minutes on end and be endlessly amused by her ability to make water fly. I'm convinced that is why she is such a messy eater – because she knows a bath will immediately follow.
We started her on solid foods at 4 months, but since hitting 6 months we have really opened the door to new foods. Maxine's favorite foods include avocado, banana, strawberry, chicken, and a new favorite (as of tonight) – pasta.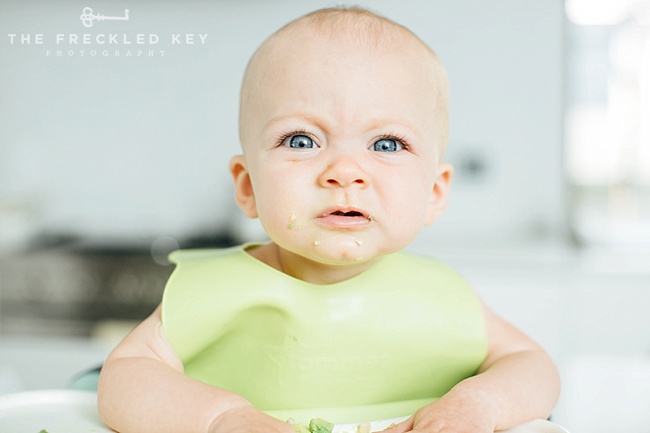 And those eyebrows…
Maxine and Pixel are becoming better friends, especially with Pixel's discovery of Maxine's new trick – throwing food on the ground. I say "better" because from the very beginning I sense that Pixel knew she had been replaced. Her favorite spot in the house now is between me and Maxine.
Maxine's favorite toys are anything she can put into her mouth, which is everything.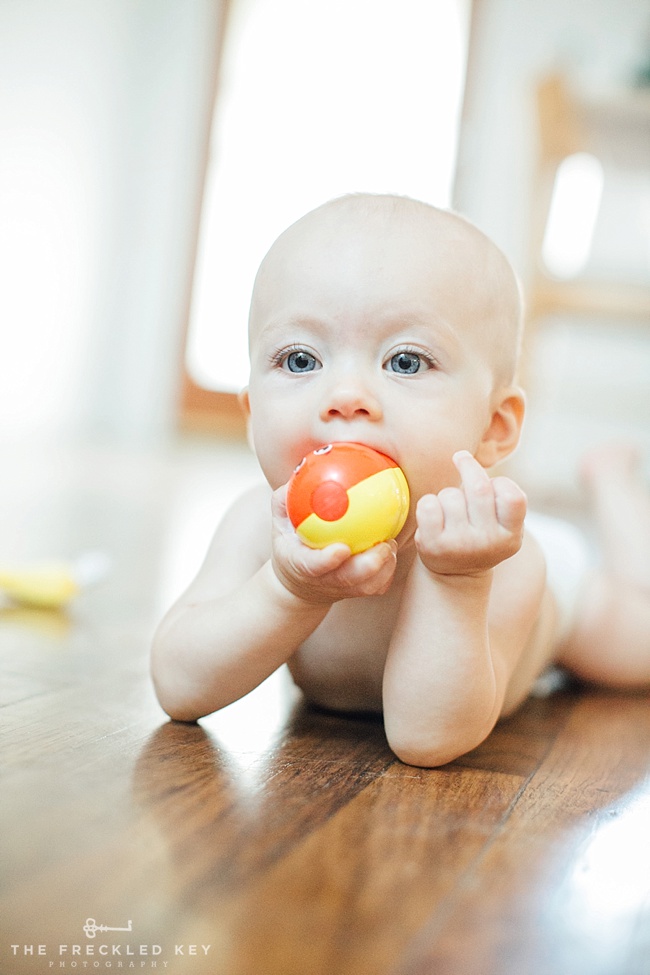 And her favorite finger is still her middle finger. In fact, I'm starting a new hashtag: #maxinegeansmiddlefinger
#maxinegeansmiddlefinger,
HK