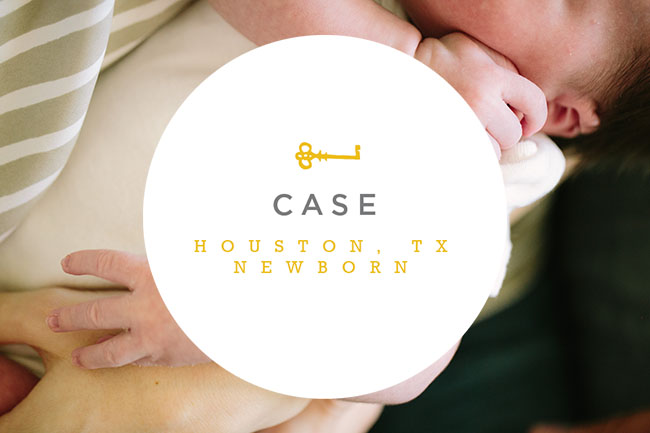 The Freckled Key Photography is a newborn photographer in Houston, TX.
It was at a Starbucks right off the freeway in early 2013 that I met Caitlin and Grant for the first time. They were newly engaged and planning their wedding, interviewing a few photographers to find the best fit. What I remember of them at that initial meeting was Caitlin's kind smile and cheerful voice, Grant's mild demeanor and reassuring grin. They were so warm spirited. I, having only shot weddings professionally for almost two years, was nervous as my introverted self stumbled through why they should choose me. I really liked this couple and I knew I would love to photograph their wedding. And thankfully, so did they.
Caitlin and I became fast friends throughout that year as we planned for and shot her bridal portraits, came up with the final wedding day timeline, and joyfully celebrated her and Grant's wedding in the fall.
Fast forward a couple of years, and I see the email sitting in my inbox that I always hope to get: one of my past bride's letting me know that she's pregnant, and would I take her maternity and newborn photos – the answer is always, always YES. Because as a photographic story-teller, I eagerly anticipate writing the next chapter.
Meet Case.
I just love Case's nautical/ocean themed nursery! Caitlin did a wonderful job of mixing more mature colors and accessories in with the playful nursery items.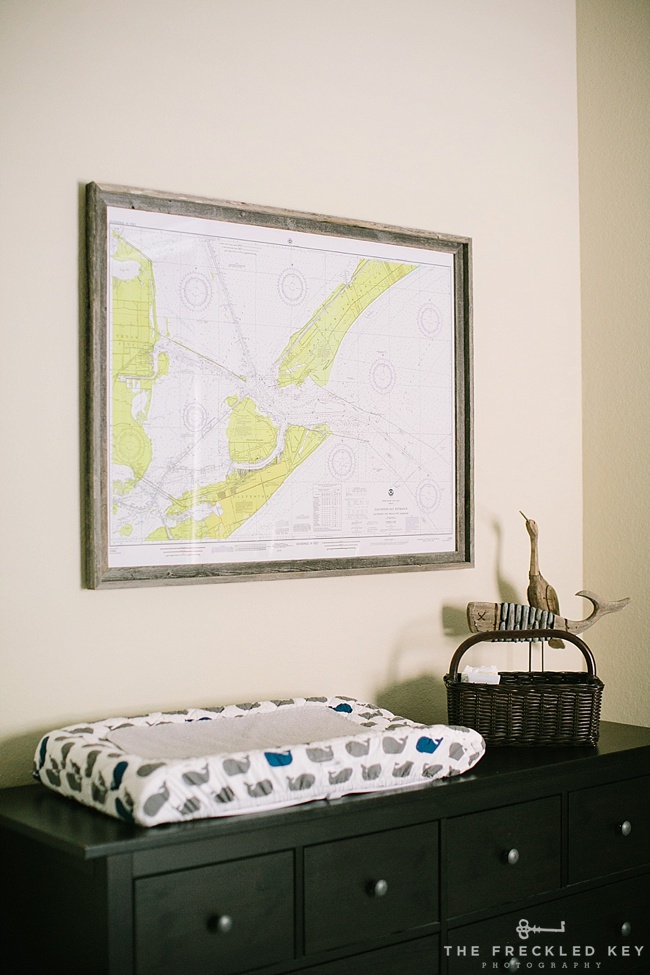 The framed map is my favorite detail!
I cherish when a family allows me to be a fly on the wall for 90 minutes on a (fairly) typical day. The newness of having a brand new baby, especially the first, can be such a simultaneously  trying and joyous time with so many raw emotions. I appreciate your willingness to let me into that narrative with you, Caitlin and Grant.
If you are looking for a newborn photographer in Houston, TX, I would love the opportunity to tell your story, too.
May the story ever continue to unfold…
Chapter and kiss,
HK