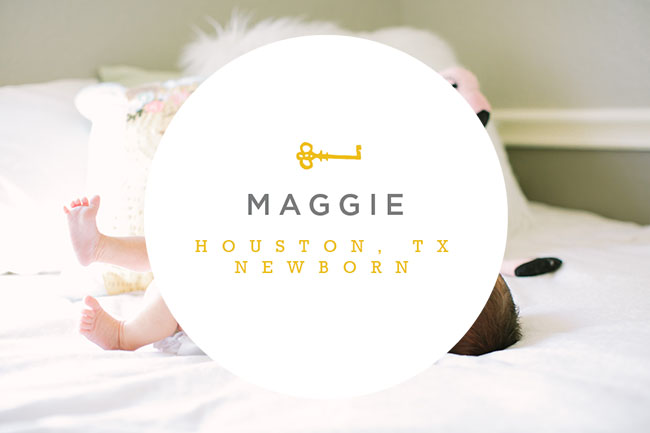 The Freckled Key Photography is an in home newborn photographer and family photographer based in Houston, TX.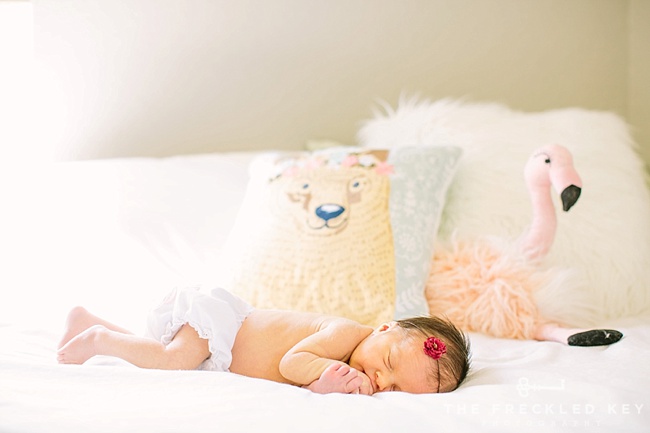 I pulled up to the brick house at the end of the cul-de-sac and quickly grabbed my camera bag from the passenger seat. I wanted to waste no time getting to the door for this newborn session. The Godmother to Maggie's older brother, Ryan, I had been eagerly awaiting my chance to hold baby sister (and take so many photos, obviously).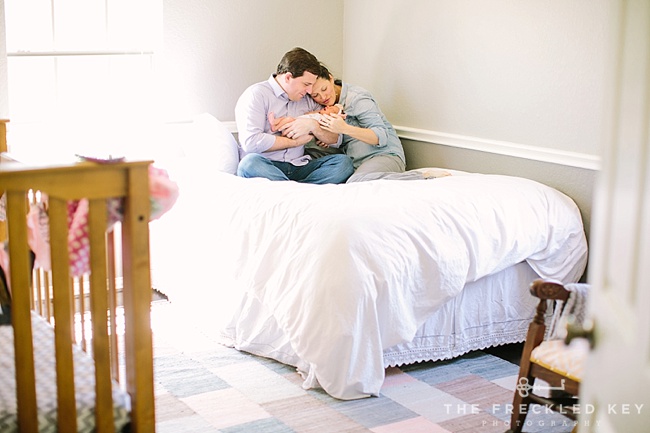 I was greeted at the door by Maggie's dad, and heard Ryan's feet pitter-pattering across the floor in the near distance. This seems to be the scene for newborn sessions involving an older sibling: Dad keeping the busy sibling occupied while mom and baby are quietly getting ready for the photo shoot in the other part of the house. I love walking into this juxtaposed narrative – the strange calm amidst the chaos of bringing home baby.
Grandma was in town to help out in every way possible – gosh, grandmothers are wonderful, aren't they?!
As an in home newborn photographer, I have found that when a toddler is involved it's best to just go with the flow. Let the older siblings jump in when they feel like they want to, and in the meantime I will follow behind with my camera for a few behind-the-scenes shots into their little world.
Incorporating pets into the session is an added bonus! Something about kitty snuggles…
Sweet Maggie, you are so loved. I can't wait to watch you grow!
Red truck and snuggles,
HK