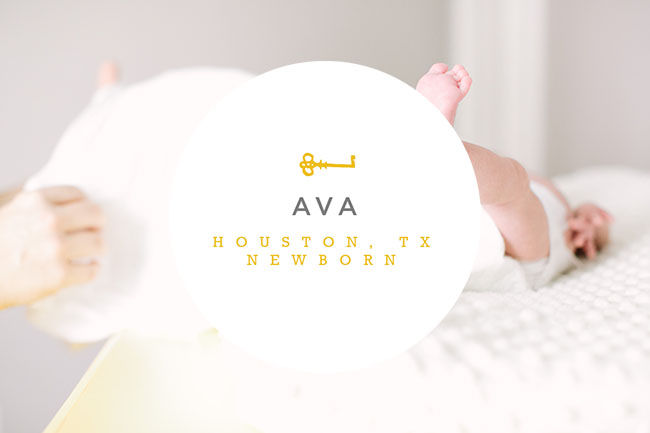 Houston At Home Newborn Photographer | Ava
I had a very vivid daydream about a month ago.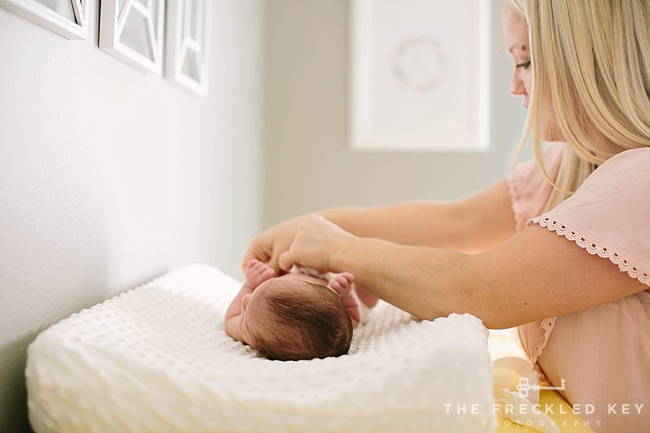 I was sitting on the couch and Maxine reached up to pull on my legs, climbing clumsily into my lap because she wanted to "Reeeee! Reeeee!" (Read). As she was barreling up onto my lap I had a vision of her doing this same things but with the added obstacle of my pregnant belly.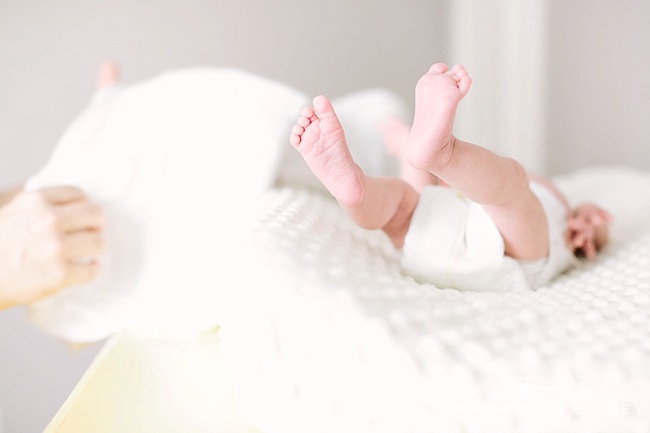 It was such a realistic scene that I had to blink a few times to make sure that I was not, in fact, pregnant. I was relieved to not be currently pregnant but I also couldn't help but smile; because though it has taken me 18 months to feel remotely OK with having another child, the thought is finally starting to sit peacefully in my mind.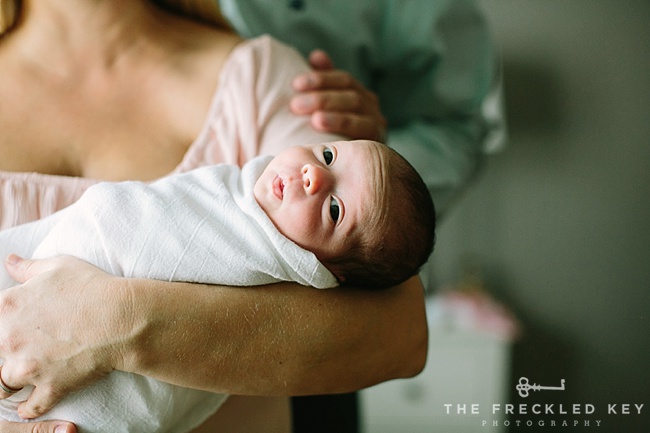 Especially when I imagine Maxine nurturing her younger sibling like she nurtures her baby dolls. She finds a dish towel, dragging it haphazardly behind her until she finds "baby". I watch as she carefully opens the towel, lays baby on top, and attempts to swaddle her. The result is the baby's head sticking up desperately out of the mass of white suffocating towel but hey, she tries.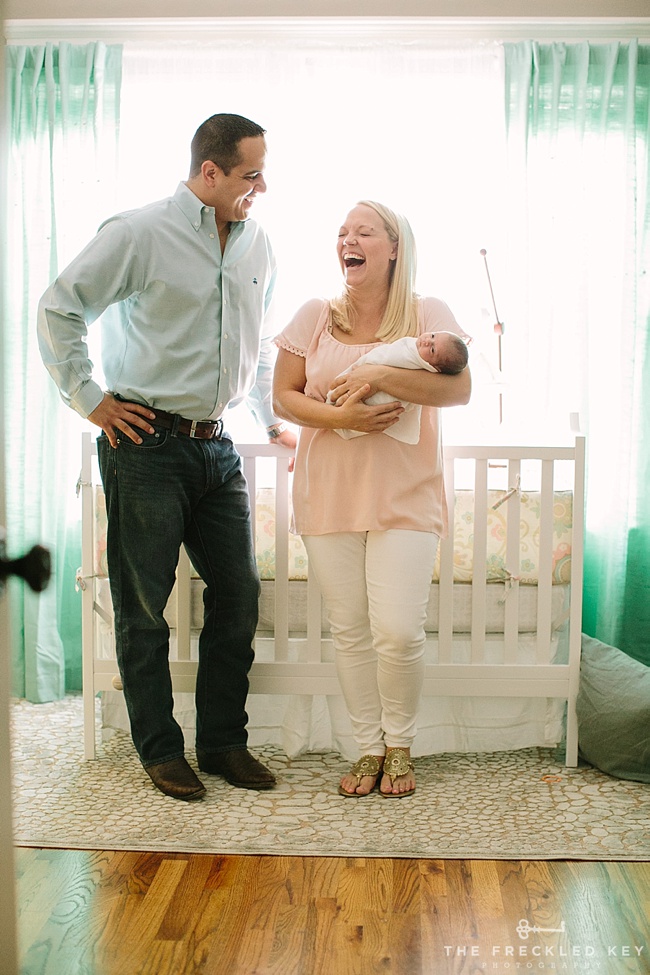 Post swaddle, Maxine hunts down any cylindrical-shaped item to act as "ba-boh" (bottle), and proceeds to feed baby. She will pat baby on the back. Rock baby as she hums a little tune. She has watched, felt, and heard me do the same to her – a success that forces me to believe that I have done a better job at this mothering thing than I give myself credit for. Hallelujah.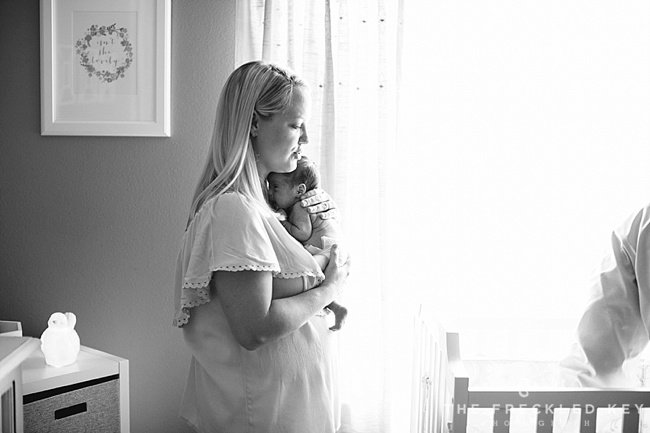 Maxine will make for an amazing big sister. I have full confidence that after she gets over the initial jealousy she will quickly move into her roll as second mom. She will help swaddle and change diapers. She will bring me burp cloths and watch as I nurse with curiosity. Perhaps she will faintly remember her time as an infant? I like to think so, anyway.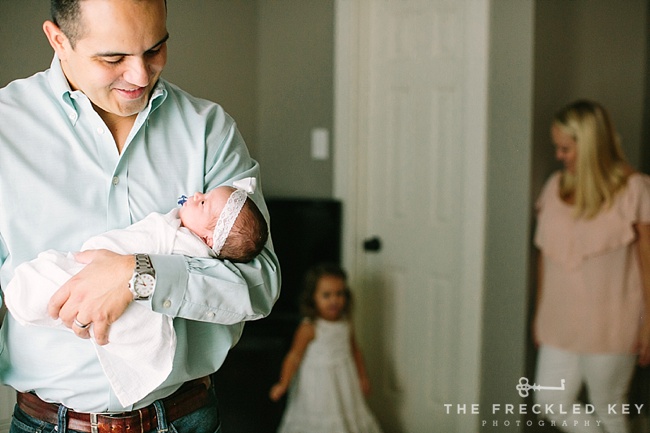 Deep sigh, my shoulders have dropped. These thoughts bring me peace, finally.
The Freckled Key Photography is a Houston at home newborn photographer, booking for 2017.
Swaddles and daydreams,
HK